Buffet Breakfast
Breakfast is the most important meal of the day and starting it in a familiar and smiling atmosphere, enjoying the sweet and savory specialties created by our chefs, will give us the right energy for the whole day. The recently renovated Hotel Contilia has an elegant breakfast room. The breakfast is continental served as a buffet with cheeses and cold cuts, yoghurt and cereals; fresh bread and croissants with an assortment of jams and honey with rusks and butter.
Coffee and cappuccino, barley coffee, hot chocolate and tea can be prepared on requests for guests who don't like using the coffee maker and fruit juice dispensers available in the breakfast room.
Our
Breakfast
The opening hours of the breakfast room are at 7.30,and the breakfast is served until 10.00. Particular attention is paid to the welcome, the background music, the choice of newspapers offered for free and the large monitor that broadcasts the latest news from all over the world.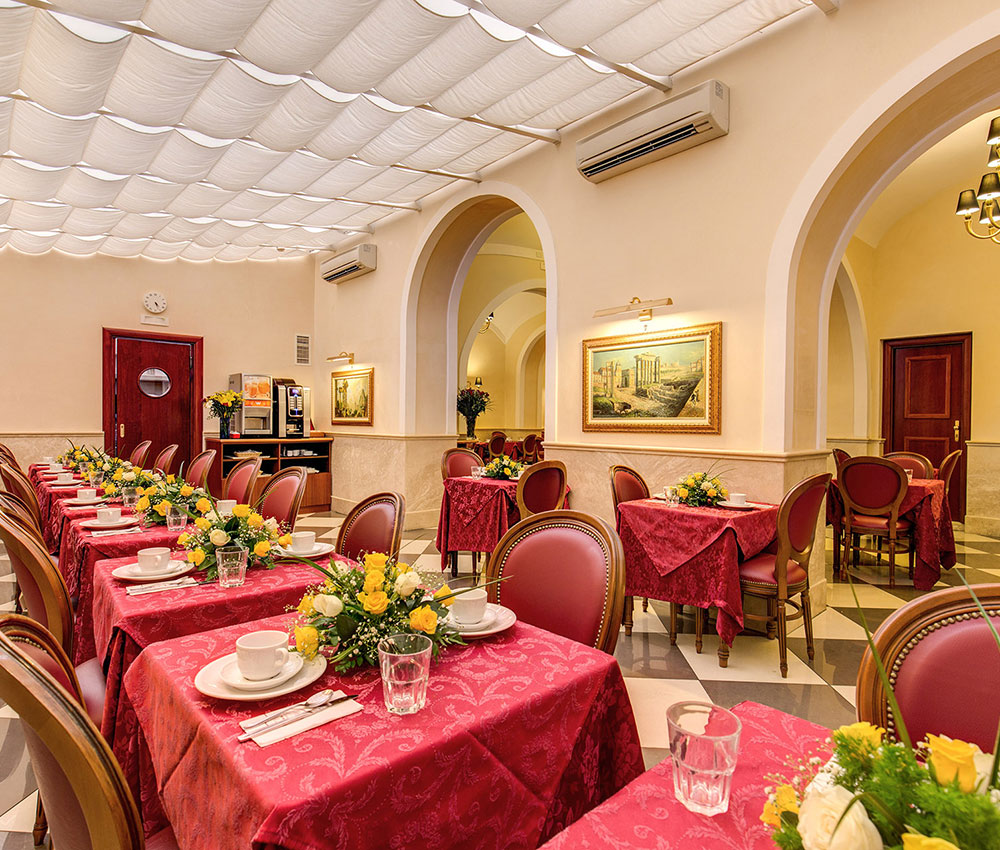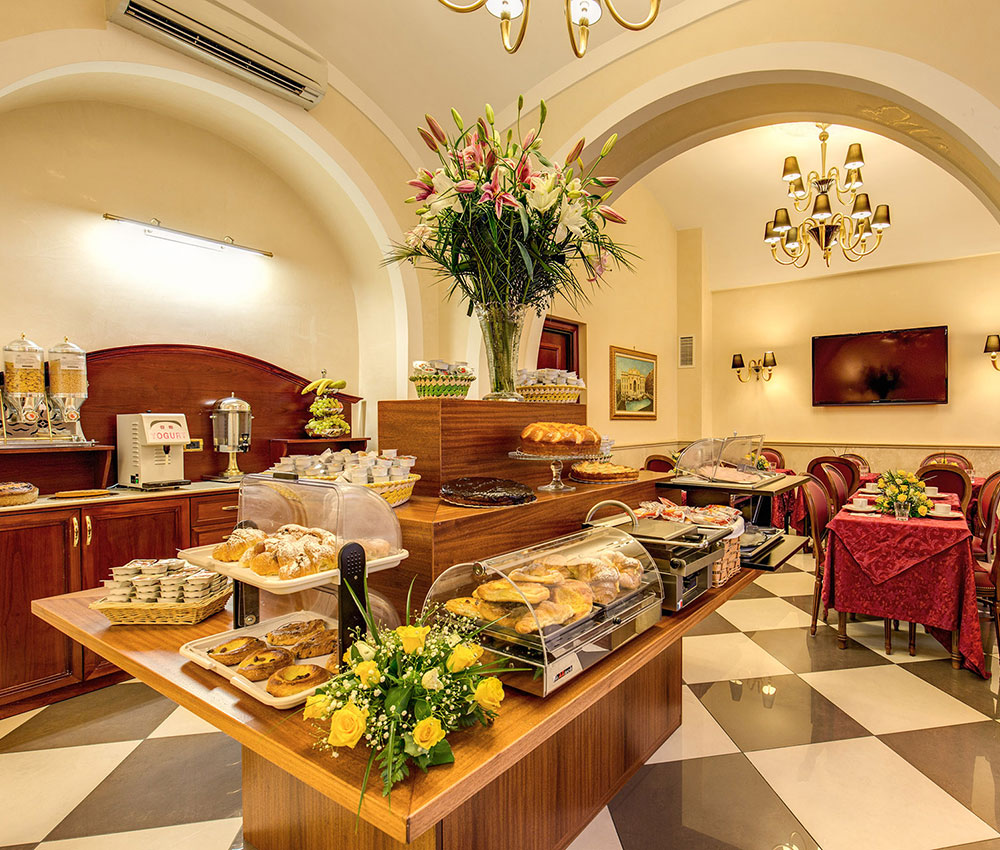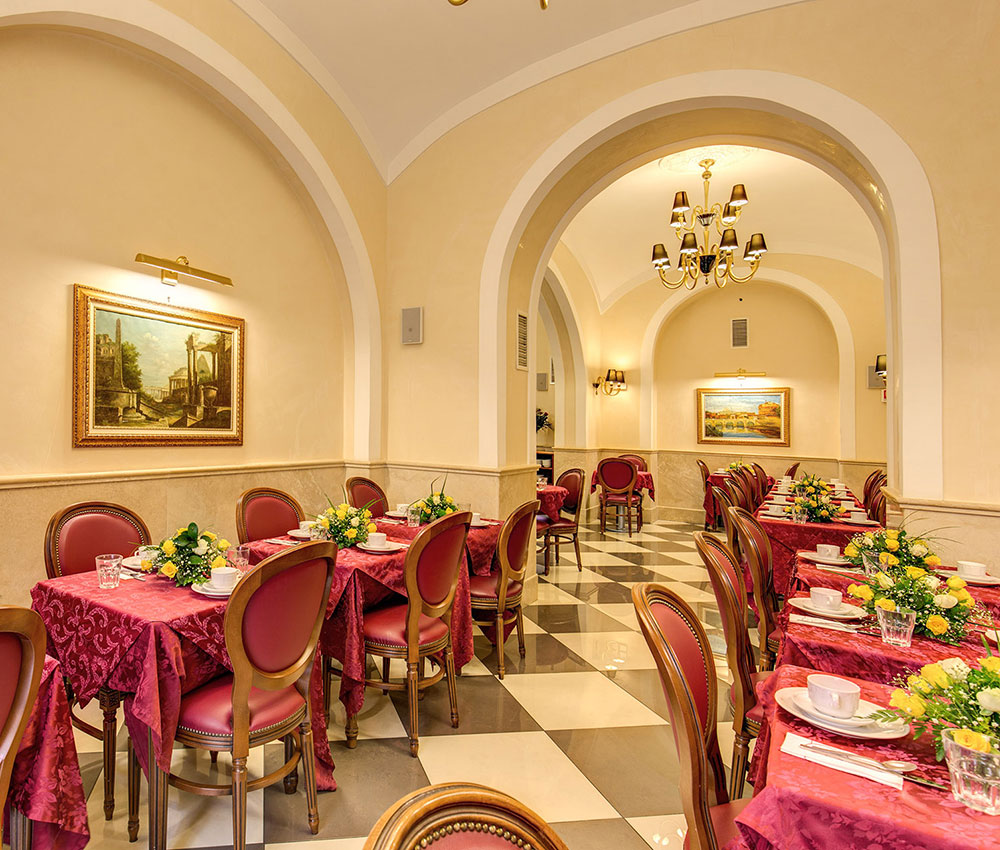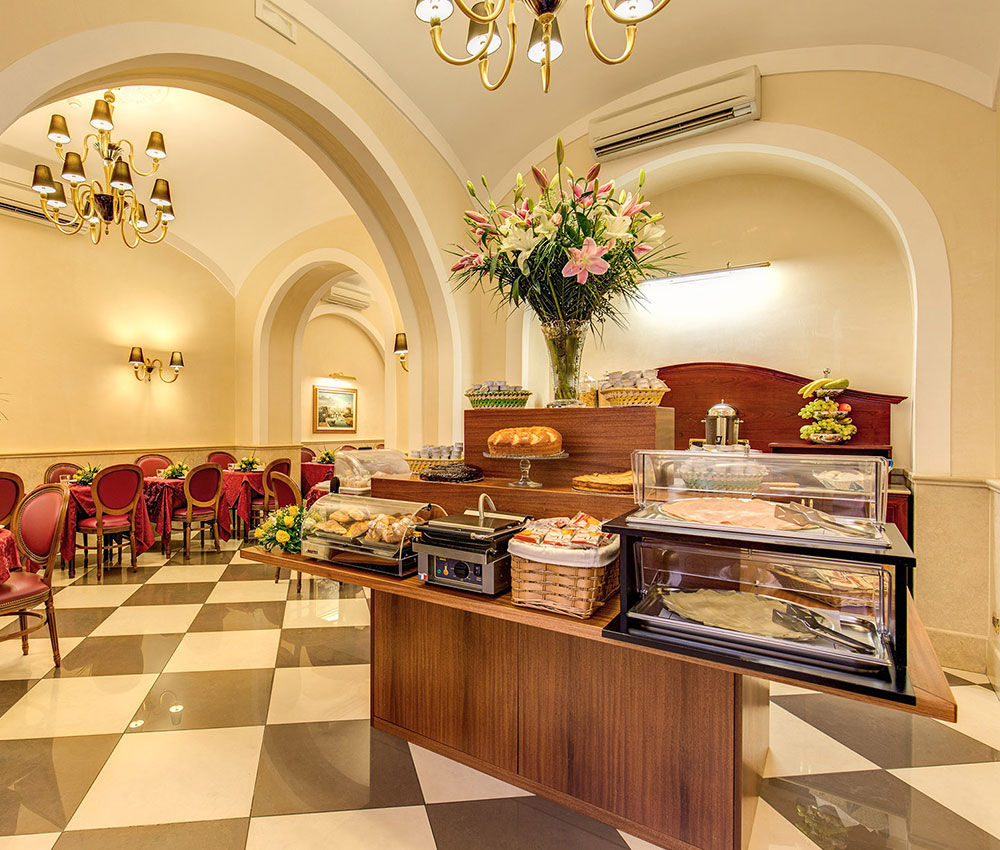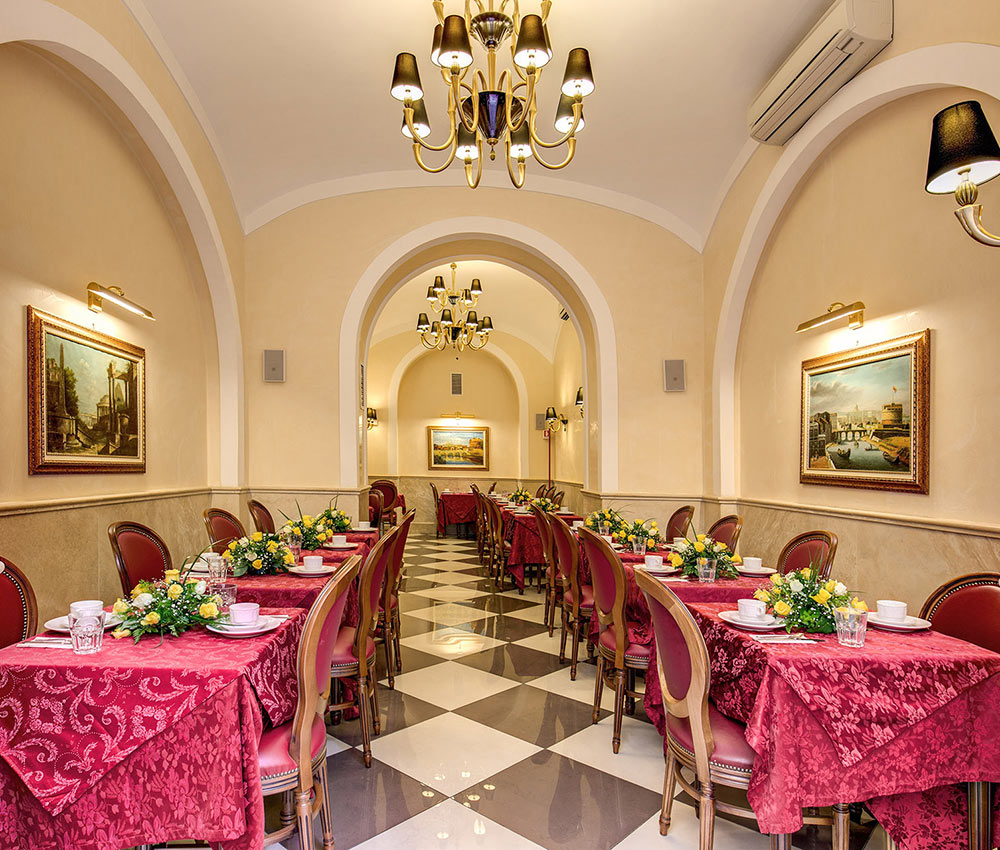 Service
Breakfast in the room
At sunrise, with birdsong or later in the morning, you will appreciate our room service offered for your comfort. When you are still under the covers, or you are coming out of the shower, the sweet scents of homemade cakes will whet your appetite and give you all the energy you need to face the day!